Curriculum Vitae
Veronika Soukupová
Is the Managing Partner of GiVE Management Consulting Ltd responsible for the activities in the area of interim management in middle and eastern Europe.
Prior to holding this position, Veronika worked for the Czech Society for Quality for 10 years as a Consultant for public sector, an Editor-in-Chief of the magazine Perspectives of Quality and a Manager of the Centre of Technical Standardization.
In the public sector, she led series of projects of National Quality Policy and the Office of Government CZ, worked as an external evaluator of the CAF Model (Common Assessment Framework) and cooperated e.g. on methodological manuals for central government, local government, education sector.
In her assignment as a Manager of the Center of Technical Standardization she served as a member of the Technical Committees and cooperated on development of ISO and EN standards and other documents in the field of quality, environment and project management.
Veronika studied at the University of Economics in Prague and graduated as Engineer. Veronika speaks Czech, English and understands German.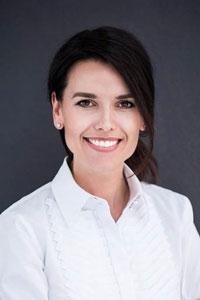 Dipl.-Ing. Veronika Soukupová
Managing Partner MOE