Curriculum Vitae
Zuzana Michnicová
works as a Project Manager at GiVE Management Consulting Ltd in Slovak Republic.
She is responsible for HR issues (identification, assessment and administration of new potentials as well for Sale (key account management, acquisitions and care of automotive and engineering companies).
Previously Zuzana worked as a manager, consultant and lecturer in consulting company TIMAN. She managed various HR projects in Slovak and international companies. She is experienced in recruitment & selection, human resources management and strategy design. As a project and sales manager, she cooperated with Austrian company Autonom Talent GmbH in development of the long-term managers performance. She likes new challenges, has high drive and analytical thinking.
Zuzana studied Economics at the University of Matej Bel, Slovakia. She speaks Slovak, German and English.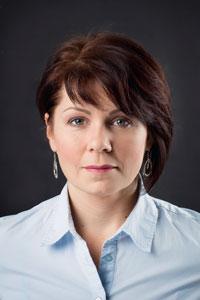 Dipl.-Ing. Zuzana Michnicová
Project Manager SK / CZ