Curriculum Vitae
Kamila Miklova
Works as a Human Resources Manager at GiVE Management Consulting Ltd responsible mainly for the identification, assessment and administration of new potentials from Central and Eastern Europe.
Kamila worked for KPMG Czech Republic Audit, Ltd. She dealt with audits of industrial and manufacturing companies. Then she joined the department of compliance in the company Covidien AG. Kamila was responsible for preparation and checking of documents for internal and external audit; balance sheet review; implementation and testing of internal controls.
Kamila graduated as Engineer from the Faculty of Civil Engineering (Czech Technical University in Prague) and gained ACCA title as well. She studied one school year in Germany, at the Technical university in Munich.
She speaks Czech, German and English.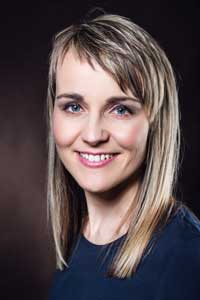 Dipl.-Ing. Kamila Miklova
ACCA, HR